These signs are some of the many signs Viscom has produced for the Prince George's Equestrian Center. These signs are about six feet wide and are lit with fluorescent tubes behind the faces. These faces are changed as the advertisers change.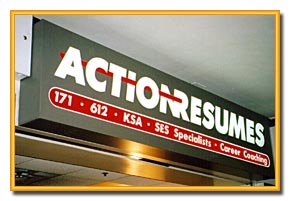 This is a lighted box with a cut-out face. It is located in The Pentagon Concession Area, A Mall for Pentagon Employees, at the Pentagon.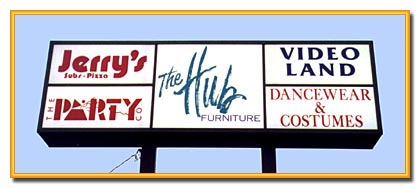 This is a freestanding Shopping Center Sign. This sign utilizes fluorescent lighting as well.